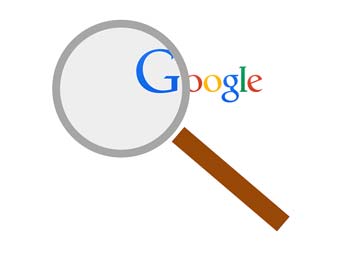 DeFi: Financial system 2.0
DeFi means Decentralized Finance. It's basically a very simple concept. The financial instruments will have a decentralized nature. However, there are a huge number of profound implications behind this. Decentralized Finance (DeFi) can revolutionize the financial system. With the dawn of blockchain and related platforms such as Ethereum, it is now possible to create any application that can be used from anywhere, by anyone. At present, wonderful things are already being created this way.
You can see for yourself that the financial world has changed incredibly over the last 100 years. He has brought countless advances and innovations. From printing money, abolishing the gold standard to introducing internet banks and mobile payments. In recent years, however, it has become more apparent that most of the benefits and values of the current financial system do not serve most of its users, but rather become a victim of corporate greed.
DeFi as the future of the financial world
Financial markets are, in fact, drivers of prosperity. It is known from classical economic theory that the more trades take place, the better for the market. Basically, this means that if there is a possibility of trade, then the best possible solution is to enable this trade. The more business, the more prosperity. The current financial market is still extremely centralized. Not only do very few people actually have access to it (80% of the US population owns only 7% of the shares of American companies), but there are also barriers that are insurmountable. People from less developed countries are not even entitled to have a bank account, not yet to be able to buy, for example, stocks or financial derivatives.
Decentralized finance has become one of the most active sectors on the blockchain. In particular, projects at Ethereo are pushing this formation of a new global financial ecosystem. Stables, decentralized exchange offices, wallets, lending services, insurance services, marketplaces with freelancer services, investment engines are emerging - in short, the decentralized finance system is flourishing. The future is shaping right now. Decentralized finance encourages individuals to join this new financial system and, with its improved solutions, changes the approach of established institutions. Projects with a system of decentralized finance are growing by the thousands. What we are seeing now is the early stages of a new industry.
Ethereum as the DeFI leader
Thanks to a huge number of developers and the relative simplicity of creating smart contracts, Ethereum is in a leading position in relation to DeFi. So far, most decentralized finances are being formed around the ETH. In addition to Maker DAO, you can imagine, for example, security tokens created in various standards (the best known is the ERC-20 format) and with various rules.
With the help of tokenization, virtually any type of asset can enter the global digital market, which in turn will support the number of trades that can take place. Due to its global nature, DeFi exceeds the local regulations and protectionism of national economies, which are played on their own sands.
DeFi can thus create a more stable, open and faster financial system that will allow entry to anyone who wants to. So far, ETH seems to have an unshakable position in this task, but a huge scaling capacity is needed to create such a system.
Top 10 DeFi platforms and companies
Airswap
A decentralized trading platform for conducting transactions through smart contracts, allows you to trade digital assets without the stock exchange retaining the safekeeping of traded funds. This may be an increasingly sought-after option in the future, thanks to the frequent hacking of traditional covered exchanges. The decentralized Airswap Exchange boasts names like Joseph Lubin and Mike Novogratz on its advisory team.
Equilibrium
DeFi development framework, which comes with its own stablecoins. Equilibria's first such product is EOSDT, a stablecoin tied to the USD and secured by EOS collateral. The team actively supports the philosophy and education of DeFi. In November 2019, they held their first Crypto DeFi event in Singapore in collaboration with BlockShow.
Augur
Augur is a decentralized prediction platform. The primary application for decentralized forecasting is betting. This technology can also be used in finance, scientific research, administration and other areas. It can anticipate crowd behavior, which opens up a number of interesting uses.
MakerDAO
In the DeFi space, he is best known for his DAI stablecoin project. The decentralized "unbiased" MakerDao currency offers the benefits of digital money without any associated volatility. It uses advanced mechanisms that maintain price stability. The team is active and maintains cooperation with several other projects in the field of decentralized finance.
Compound Finance
The decentralized credit platform Compound Finance is one of the most actively used products in the area. It allows mutual lending of digital assets. It provides an alternative to expensive loans in the bank and other institutions. Debtors and creditors do not have to deal with each other or with any third party. The platform will simply connect those who need money with those who would like to value their savings a little, within DeFi.
Dharma
Dharma is also a DeFi loan project. It enables the creation and trading of tokenized credit products of all kinds. This includes a range of options from regular consumer loans to corporate bonds. The platform has entered into a partnership with Compound Finance.
Harbor
Harbor combines traditional capital markets and the potential of blockchain technology. This DeFi platform for digital securities offers a range of products for companies. This includes the issuance of asset-backed digital securities, the distribution of electronic dividends and more. The project has taken the necessary steps to meet regulatory requirements. Major investors in Harbor include Andreessen Horowitz and Pantera Capital.
MetaMask
Metamask is known as a wallet, but it also allows you to bridge the gap between industrial interfaces and websites. MetaMask is an extension for access to distributed applications supporting Ethereum or Dapps. This will allow in a normal browser. The platform does not require any login and does not store any private keys. These are stored in Chrome and password protected.
0x
A decentralized open source protocol that enables peer-to-peer asset exchange on an Etherea blockchain. It is a DeFi platform with its own token, which can provide the possibility of developing a scalable decentralized business infrastructure. Anyone can use Ox to create new assets, operate game items or various financial instruments.
Conclusion
Decentralized finance (DeFi) is a blockchain-based area of financial services. It is a completely fresh and new digital financial infrastructure, which is being created before our eyes and it will only become clear how big its impact will be in the future, resp. whether a product (or series of products) will emerge in this sphere that will revolutionize traditional financial services and finance in general. Many of these projects are directly or indirectly based on the Ethereum cryptocurrency platform.